Global Home Transformations Ltd | 0845 576 0324
»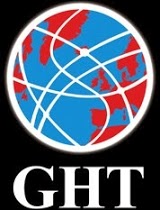 Global Home Transformations Ltd | 0845 576 0324
48 W George Street, Clyde Offices
Glasgow G2 1BP


http://www.ghtuk.com

https://plus.google.com/117930784487533715538/photos?gl=uk&hl=en


Global Home Transformations are a Glasgow based company working throughout Scotland on a range of professional high quality services for your home. Our

main service is roof and wall coatings.
Global Home Transformations offer a range of high quality services carried out by qualified and experienced tradesmen. Our main services that we offer

are Roof Coatings & Wall Coatings. We do however offer roughcasting, roof repairs, roofline products and skylights. We work with customers throughout

Scotland. All our work is guaranteed and carried out in an efficient and timely manner.
Comments
Add Comment
Please login to add comments!